Debra Denise Winans was married to award-winning singer Bebe Winans; they tied the knot in 1987. They lived together as husband and wife for a long time until they separated in 2003. They have two kids together, namely, Miya Destiny Winans and Benjamin Winans.
Profile Summary
| | |
| --- | --- |
| Name | Debra Denise Winans |
| Date of Birth | N/A |
| Nationality | American |
| Profession | N/A |
| Education | N/A |
| Marital Status | Divorced |
| Ex-spouse | Bebe Winans |
| Children | 2 (Miya and Benjamin) |
Bebe Winans and Debra Denise Winans Married Life and Divorce.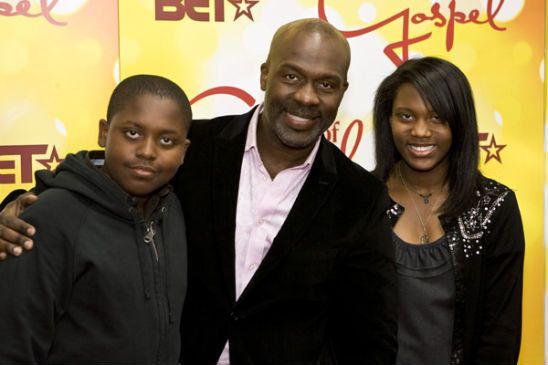 In 1987, the Grammy Award-winning vocalist married Debra Denise Winans. They were husband and wife for a long time before splitting up in 2003.
It's unclear when the two first met. Because the two did not reveal much about their relationships, it is unclear how long Bebe Winans and Debra Denise Winans dated before marrying. However, they were married for 16 years.
The pair had significant differences in their lives and relationships. As a result, they had many ups and downs in their marriage before deciding to divorce. Their marriage was fraught with difficulties.
The couple, on the other hand, has two children. They have a son named Benjamin and a daughter named Miya.
Bebe Winans, a well-known American gospel singer and producer, and her children, Miya and Benjamin. Despite their divorce, the couple has been caring for their children as parents together.
Legal Issues.
Debra filed a domestic abuse action against her ex-husband in 2009. She claimed that the award-winning musician slammed her to the ground in front of their children during a heated argument about child custody.
Following the case, the gospel musician was detained, threatening his entire musical career. However, the case was dropped by the court, and he was released.
Debra Denise Winans' Age.
Debra was in the limelight only because she was married to a celebrity singer and producer. There is not much information about her statistics available to follow. We are unable to tell the exact age of Debra Denise Winans at the moment.
Debra D. Winans on finding the joys of life after divorce
Debra D. Winans is truly living her purpose out of the shadows of others after her divorce from gospel superstar BeBe Winans. She's now sharing the lessons she learned in her latest book, 'Life Altered, Not Over! My Silent Journey to Wholeness.'