Sydney Granville Elton (also known as Pa Elton) left his home country, England, to come to Nigeria in March 1937, in response to a divine call from God to be a missionary to Ilesha. Ever since that time, right up to his home call 50 years later, Pa Elton was always at the centre of revival. Pa Elton's prophecy about Nigeria in 1986 still stands, saying that there is still hope for Nigeria.
Pa Elton was a revivalist who was used by God to bring about a great deal of revival in Nigeria. Through his ministry, people like Apostle Ayo Babalola, Benson Idahosa, E.A. Adeboye, W.F. Kumuyi, and others were born.
The statistics indicate that Nigeria would eventually rank among the most populous and well-known nations in the world, giving it an advantage over rivals like China and the United States of America (USA) in the race for resources and power.
READ MORE: Ruth Elton Biography, Age, Husband, Parents, Ministry
A young missionary by the name of Sydney Granville Elton, who left his native country, England, for Nigeria in 1937 to carry out his God-given assignments, did so many years before Nigeria earned its independence.
Pa Elton's Prophecy About Nigeria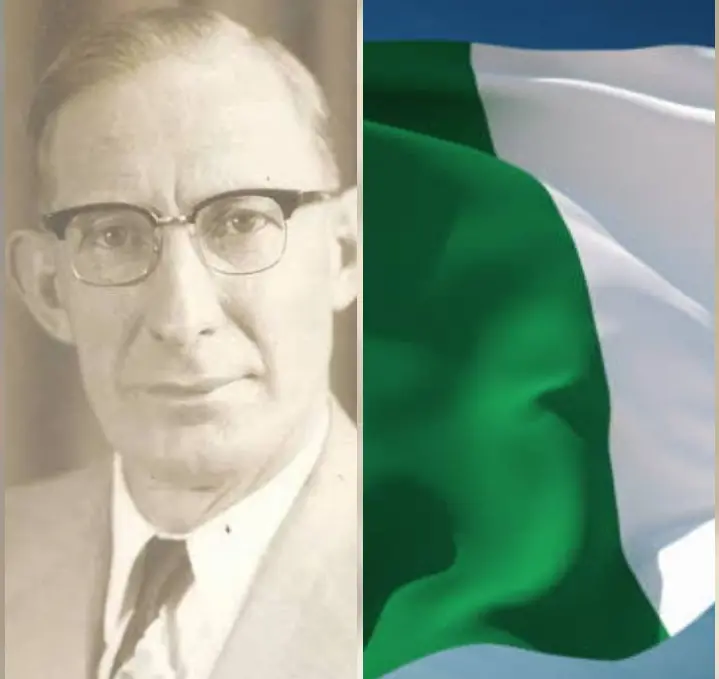 Pa Elton made the following prophecy about Nigeria in his final days in 1986: "Nigeria and Nigerians will be known around the world for corruption. Your country's name, Nigeria, will be associated with corruption, but eventually, a new era will usher in a period of righteousness. People will grab a Nigerian by the hand and say, "We want to follow you to your country to go and learn righteousness.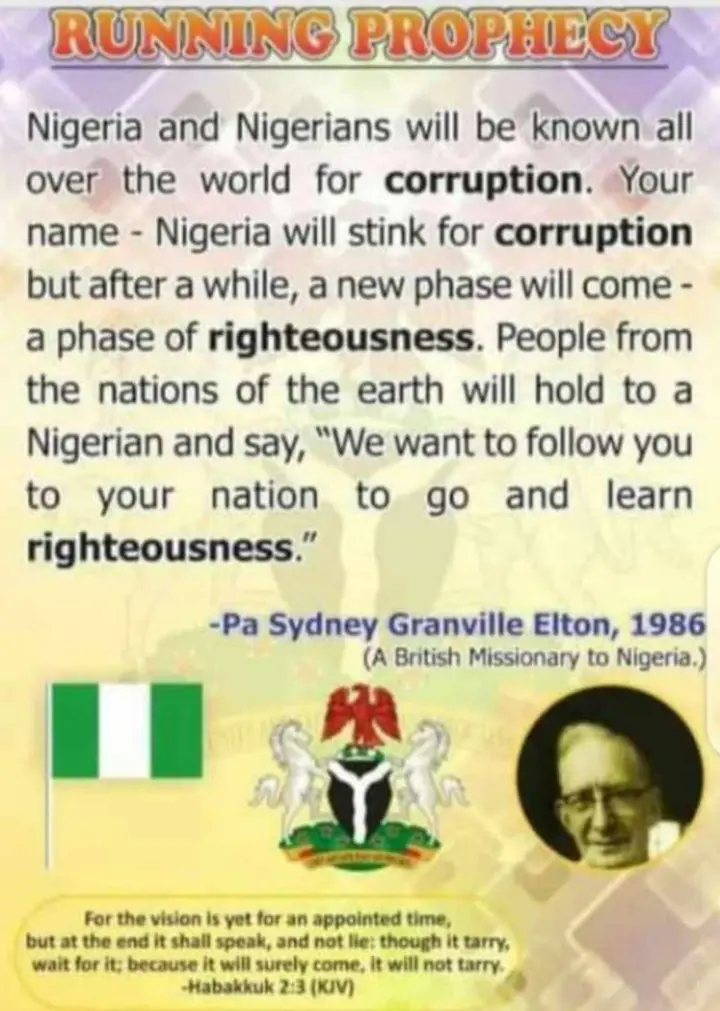 And just one year after Elton gave this prophecy, he died. It has been over 30 years since Pa Elton's prophecy about Nigeria was given, and the situations in the country of Nigeria have played out just as the prophecy said they would.
Nigeria is currently experiencing a number of unfavorable events, such as corruption, money laundering, internet fraud, and scams, among others, and as a result, many countries do not want to conduct business with Nigeria.
Analyzing Pa Elton's prophecy critically reveals that prophetic fulfillment is still in its initial stages. It is about Nigeria and Nigerians. The second part of the prophecy, however, predicts that Nigeria will undergo a profound transformation that will be so compelling that the country will be referred to as "righteous."Nigerians are eagerly anticipating the second phase of this prophecy in a prayerful manner.
Brief Biography of Pa Elton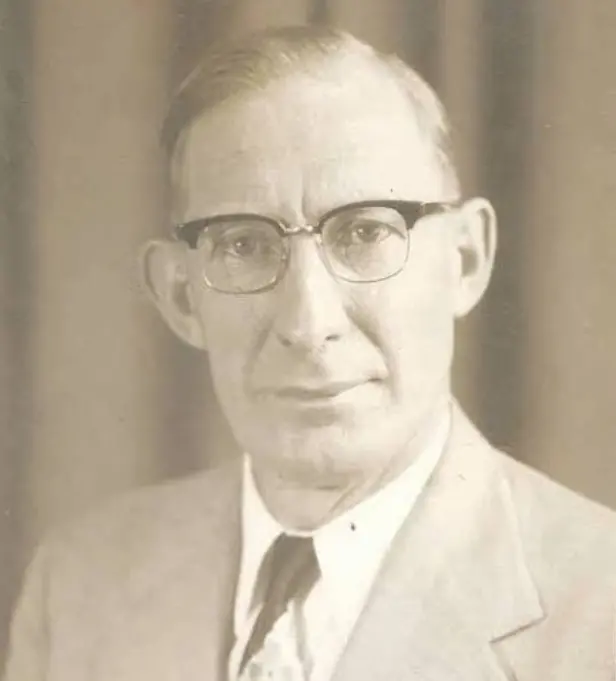 He was a native of England. Pa Elton read a book by Mary Slessor in 1928, and as a result, he started to feel called to the ministry. He had a strong longing for the gifts and demonstrations of the Holy Spirit in the church before receiving the call to missions.
Later, he joined the Apostolic Church in England, where he discovered the Holy Spirit's gifts and manifestations. He heard from God that he had been called to Nigeria. God even specified the precise location he was to visit, Ilesa. Before leaving England, he gave his dog the name Ilesa since he was so certain in his choice.