Prinx Emmanuel Biography, Songs, Career, Net Worth, Girlfriend
Prince Emmanuel popularly known by his stylish name, as 'Prinx Emmanuel' is a Nigerian singer, songwriter, music producer, and sound engineer. He was born on the 9th of September and is a native of Abia State, Nigeria.
He has been a trending sensation ever since his remix of kumama Papa hit the internet. Here we'll be bringing to you beautiful things about Prince Emmanuel in this article.
Education
He studied Marketing at the University of Port Harcourt. Emmanuel graduated in April 2021.
Where is Prinx Emmanuel From?
Prinx is from Abia State, Nigeria but presently lives in Port Harcourt, Nigeria.
READ ALSO: Helen Ibe Biography, Age, Songs, Networth
Career
He was born into a family of six and just like many other singers, he ventured into music at a young age.
He learned how to play several musical instruments and is currently a skilled multi-instrumentalist and his genre of music spans from High-life, Soul, Reggae, gospel, to Rap songs. His pattern of music is so different as he electrocutes and makes the audience vibrate to the rhythm of the song.
In 2016, he dropped his first song titled 'Brother Nwachukwu', and right from that time he has been continuously putting out great sounds. Prinx came into the limelight and became very famous in 2022 when he released the song 'Kumama Papa (TikTok Refix)' featuring Grace Lokwa.
The song became an trend one for social media users especially on Tiktok. His version of kuMama Papa went viral on Tiktok as users used the song to make videos that showed their growth over the years, videos were made with a compilation of old/throwback photos, and current ones. Aside from being a singer-songwriter, producer, and multi-instrumentalist, Prinx is also a sound engineer who mixes and masters songs.
DiscographyAlbums/EPs
ThisIsPrinx
Prinx Emmanuel Songs
Kumama Papa (Tiktok refix version) (ft. Grace Lokwa)
Iyo
Who Goes That Man
Amarachi
SAPATAH
Man Down
Street prayer (Brynykole & Prinx Emmanuel)
God No Go Shame Us
Alright
20-20 (Jigidem)
Leave Me Make I Shout (Atonye Douglas & Prinx Emmanuel)
Alert
Hallelujah
My Pikin
Brother Nwachukwu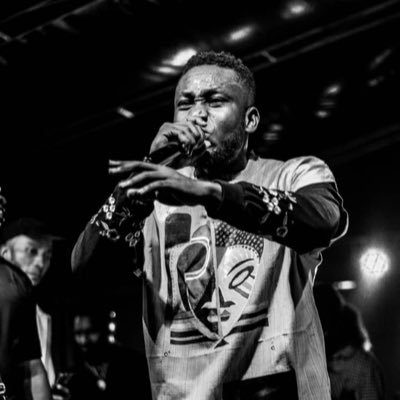 Social Media Handles
You can follow him via the usernames given below;
Net Worth
The Net Worth of Prinx Emmanuel is not yet known publicly but he makes his money from music and music production.