About UWA Social
UWA was designed in Slovenia – Europe. The initial idea was set by Fred Uduma, a Slovenian, originally from Nigeria. The concept of social network, seeking to give Africa and the World a social network that captures Afrocentric expression, Culture, and Way of life in a original form of social network, where content is created by people and people only – seemed fantastic.
Soon a question was raised. If the USA has its own social networks, if Europe has own social networks, if China has own social networks, how come Africa does not have one? It made us wonder. We checked. Found nothing. We asked around, found nothing. We told the idea to business partners, people around us, friends, family. Everyone was super excited.
So we have gained start-up capital by two private investors, found a team, started development, started a legal entity under Slovenian / European Laws and Regulations. And after almost two years, 7 months of BETA testing, we are ready for our first official release. Android and iOS.
Because we love Africa. Because we love people. Because we love being social.
What is next?
UWA roadmap is too long to be in this section, so we will stick to short term goals. We plan marketing activities, business cooperation with influencers who would help us promote UWA, we plan to develop it further and further, so it would run smoothly even on low data, always having a security and privacy in mind.
While the team works hard on all aspects, we are looking for users. Users who would help us build the community of people who care. While being overpopulated by mainstream copy pasted media news, UWA wants to be THE CHANGE that social media users are looking for. Giving local journalists / individuals the opportunity to be themselves. Promoting their talent, their hobbies, their work or their way of life. As an artists, musicians, developers, history enthusiasts, bloggers…
What happens on UWA, stays on UWA!
UWA social feed and CHAT are hidden to corporations, so if you talk about sneakers, you will not be spammed by sneakers on the social feed over and over again. For those who know more about online security – our CHAT is encrypted. Your phone makes a key for your messages. Without your phone, nobody can read your private conversations. Except the other person in your private chat, of course.
What about UWA CC?
Everyone has heard about crypto currencies. A lot of people has heard about NFT. We did not want to go either way. Although we took some parts of both worlds and combine it to a quite known currency. Cash Coupon. But there is a plot twist. UWA will not issue more than 2.000.000 coupons. And to be sure – you will always be able to sell it on a UWA marketplace or exchange it for UWA© branded merchandise or app add-ons. And to be double sure, each UWA CC has its own serial number and its own invoice.
How to contact UWA Social
Here are the company details:
UWA CONNECT LLC.
Cesnikova ulica 14
1000 Ljubljana
Slovenia – Europe
VAT: SI80026010 *verified
Registration number: 8847231000
Registration date: 07.04.2021
Contact email: [email protected]
Contact phone: +386 01 777 88 99, +234 9058987800
How to download UWA Social
Download on Google play Apple.
UWA SOCIAL APP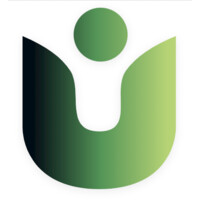 UWA brings back the original form of social network, while seeking to give Africa and the World a social app that captures Afrocentric expression, Culture, and Way of life.
Main goals:
• Connecting African Descent around the World
• Promoting African Culture and way of life
• Creating content by people and people only
• Providing Fast & Low data social interaction
• Promoting popular pages, music, business event
• Allowing users to buy/sell items on marketplace
• Giving the opportunity to chat with your friends securely
And much more according to our publicly available roadmap.
Because we love Africa. Because we love people.
What is UWA?

Android and iOS light-weight mobile app, with first class user experience, enabling you to keep in touch with family and friends anytime and anywhere.

It is not only one more social network. It is so much more. From music creativity, to football scores. From marketplace to health tips. And your UWallet.

It is just the beginning for UWA. We have lots of work to do ahead of us and are excited to reveal tons of new experiences and content soon – like UWallet, etc.
UWA Social network
Share your thoughts, go on a date, make friends, create memories. All conversations are encrypted, stored securely – you alone have the key because it's about you and you only.
UWA Hub
Want to be creative? Want to know who won the football match? Need updated information on exchange rates? Wish to send money or earn from Crypto (UWACoin)? there is no other place like UWA Hub, loaded with more and more widgets.
UWA Marketplace
Are you a service provider? Are you trading with shoes, clothes, furniture, phones and accessories, or any kind of product both used and new? Upload your products, enter a price and a pickup location or delivery option, and earn some money!
For potential investors and business partners:
If you find UWA attractive for potential business cooperation, do not hesitate to contact us. We are on the lookout for potential partners in marketing, payment processing, banking, sport/news coverage. If you think you would jump in with the potential investment, ramp-up could be a discussable option in relation to a potential share. Sounds interesting? Write us at [email protected] or call +234058987800.
FAQs About UWA Social
Who is the Ceo/Founder of UWA Social?
The CEO of UWA Social is Gasper Bizjak. UWA was designed in Slovenia – Europe. The initial idea was set by Fred Uduma, a Slovenian, originally from Nigeria.
What is UWA Social App?
UWA is one of the best social app we have ever seen. The interface and system is excellent, very easy to navigate, data friendly, the algorithm is great making users post get to lots of people. Honestly, UWA is redefining the paradigm of social media and it's vision to connect Africans across the world is laudable.